【Exhibitor Profile】Test Industry

Impulse Test Benches K-EVO Series description
K-EVO is the latest version of the historic best-seller of Bimal impulse benches, designed to test flexible hoses and numerous other hydraulic components with square wave, according to the international industry standards (including SAE J343, ISO 6803, ISO 6605, ISO 18869 etc.).
The K-EVO Series excels for its energy efficiency (-33% compared to its predecessor K, under the same working conditions) and stands out as the impulse bench with the best energy consumption on the market.
Furthermore, the K-EVO is considerably quieter than its predecessors, allowing for easier maintenance and better visibility.
The series includes models with various pressure levels: up to 100, 400, 700 or 1000 bar.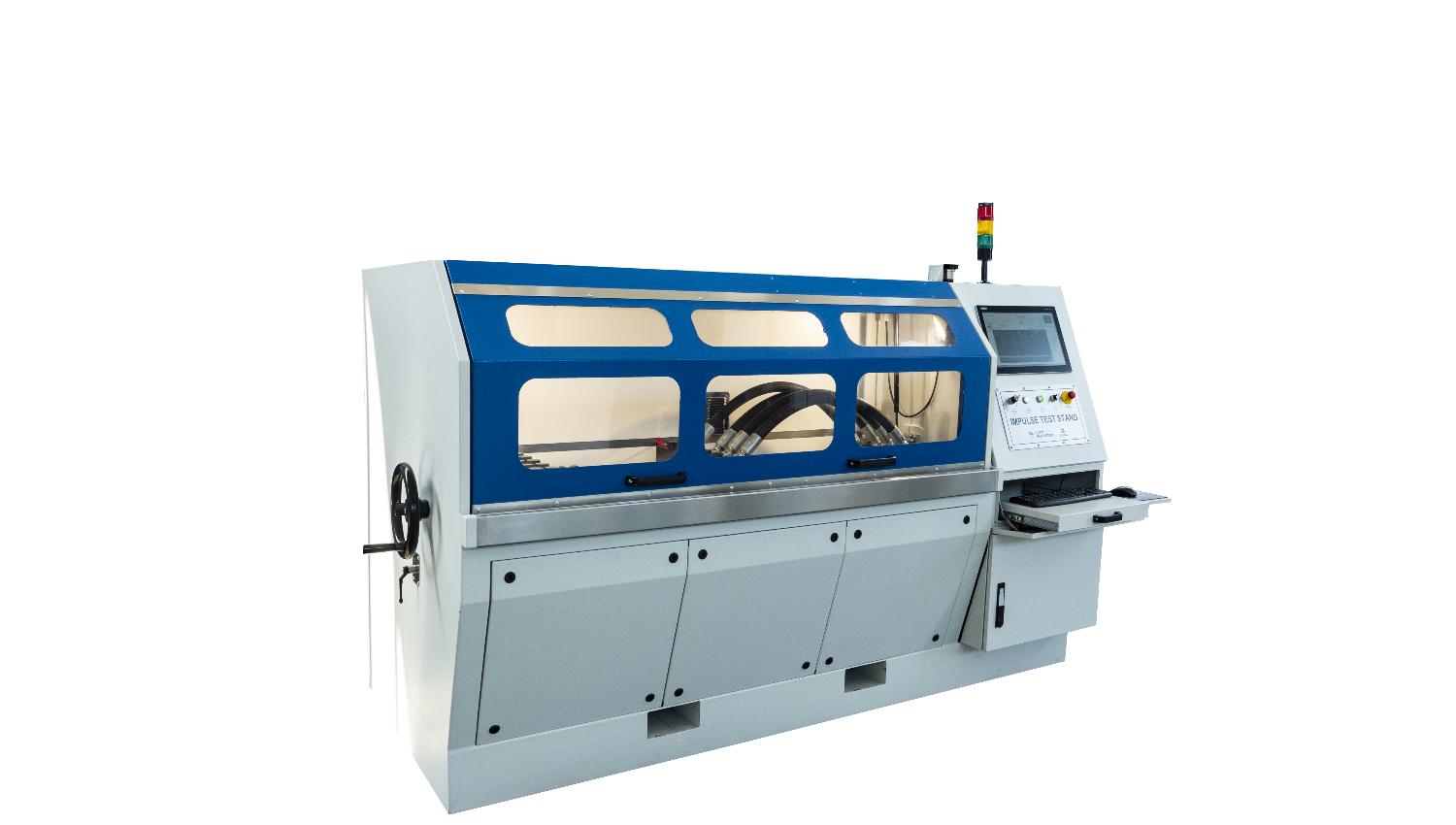 Pumps and motors Test Benches description
The machine is dedicated to End-Of-Line testing on piston pumps and motors with fixed or variable displacement up, open/closed loop. Performed tests are: running-in, setting and check of max/min displacement without load, volumetric efficiency at max/min displacement, drain flow at max/min displacement, absorbed torque according to required power setting and test of power control command, Start-end hydraulic piloting pressure, Test of controls/LS functioning and regulation Regulation of boost pressure, Test of boost flow, Setting of relief and cut-off valves and so on.