【Exhibitor Profile】Alpana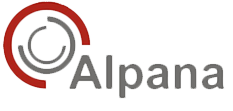 We are manufacturing company located in Slovenian capital Ljubljana that is dedicated to providing quality polyurethane, rubbers and engineering plastic tubes for seal making as well as tools for CNC machines. Our company has been in the industrial seal business for nearly 10 years now and we are constantly looking for the highest quality chemicals available on the market, constantly investing in the new equipment and growing relationships with our customers which helped us expand our business more than 3 times over last 2 years. Our lead product is new line of Max H-Pur polyurethane elastomer tubes for industrial seal manufacturing. This new material has improved strength characteristics and chemical composition, which allows it to be a leader in its field of application among similar materials. The applied modification of the chemical structure of the polyurethane increases the thermal stability of Max H-PUR reaching an operating temperature of up to 150°C, with a peak application temperature of up to 160°C.
Max H-PUR has excellent hydrolysis and chemical resistance, excellent extrusion resistance, high tear resistance, low compression set and stable physical and mechanical characteristics.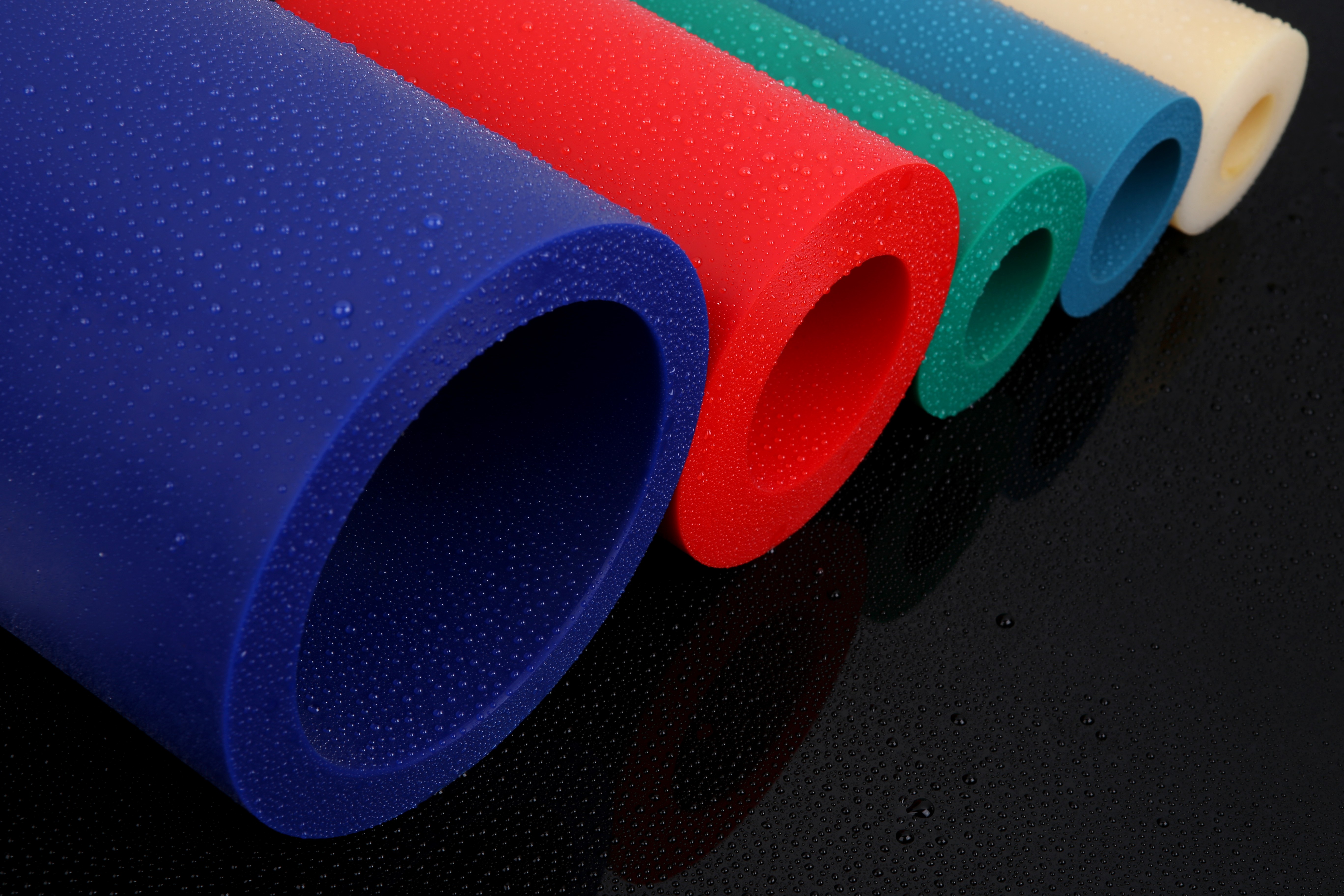 Description for picture 1-1.JPG is Max H-Pur is a specially developed polyurethane system, scientifically formulated from a selection of high-quality chemical components to meet the increasing technical demands in the sealing industry.
It has been optimised in terms of its mechanical and tribological properties, resistance to chemicals and hydrolysis and high temperature stability (+ 150°C). It has high tensile strength, very high wear resistance, low hysteresis, good flexibility at low temperatures (-25 °C) and a low compression-set. Special polymeric lubricants added to the formula ensure superior sliding properties (self-lubrication), significantly reduce friction (μ < 0.2) and prevent the stick-slip effect, thereby exceeding the performance of polyurethanes filled with solid lubricants (MoS2).
Max H-Pur shows excellent performance in oil hydraulic applications, in sub-sea and natural water applications at elevated temperatures, in cleaning processes in the food/beverage industry, in sour oils and gases in O&G industry, in flame retardant hydraulic fluids (HFA- HFB fluids in mining cylinders and hydr. presses), as well as in biological degradable fluids (vegetable oils and synthetic esters).
It is made available in different colors - red, green, blue, turquoise, natural and dark grey– commonly used in the lathe-cut sealing industry.
Max H-Pur in red, blue and natural colour comply with the FDA CFR 177.2600 food standard.

Description for picture 2-1-2.JPG is Rubber elastomers consist of materials such as NBR, FKM, EPDM, H-NBR, MVQ and their respective modifications, which are applied for various applications. Rubber elastomers have a lower hardness than polyurethane, but they are more wear resistant in highly abrasive environments. Rubber elastomers have low residual deformation and stable physical and mechanical characteristics in the temperature range from -60 °C up to +225 °C.
Rubber elastomers are mainly used in the process of manufacturing wipers, rod seals, pistons, shafts and static seals.
The rod and piston seals produce out of rubber elastomers are able to withstand the working pressure with the use with back-up elements, from 160 Bar up to a maximum of 700 Bar.
Working environments for rubber elastomers are: air, water, mineral, semi-synthetic and synthetic oils and special fluids of type HFA, HFB and HFC.
As in the case of polyurethane elastomers, a wide range of rubber materials are certified by the FDA standard.