CEO Interview ——Dodge (Shanghai) Mechanical Power Transmission Ltd.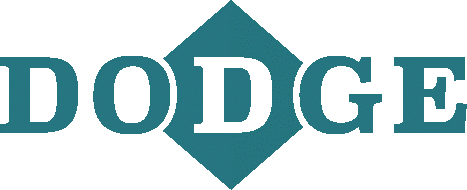 Dodge (Shanghai) Mechanical Power Transmission Ltd.
General Manager
Shen Lin
Introduction:

PTC ASIA Team shall interview the bigshots among PTC ASIA exhibitors and explore market trend and industrial focuses. In this program, experienced practitioners from various industries shall share their insights and present product outlooks.
PTC ASIA: Could you please introduce to us the profile and history of Dodge as well as the performance (production, sales, etc.) for the previous year?
Mr. Shen: Hello everyone, I am Shen Lin, General Manager of Dodge (Shanghai) Mechanical Power Transmission Ltd. It is an honour for me to have such an opportunity to introduce Dodge.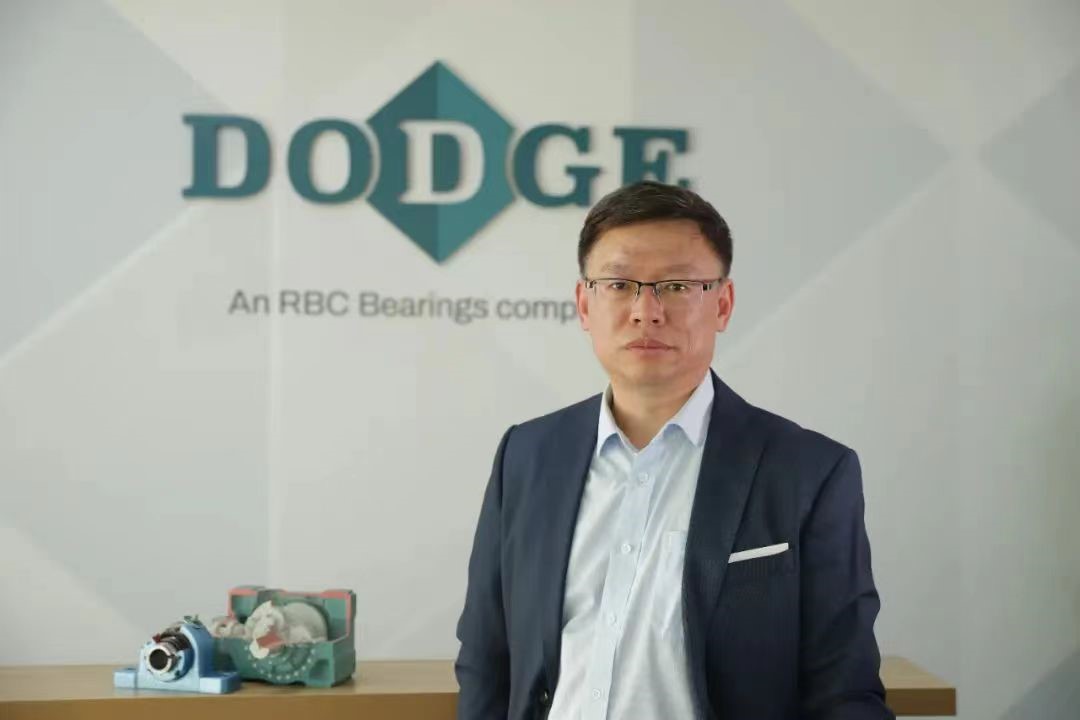 Dodge was established in 1878 in the U.S. In its remarkably long h istory, the brand has weathered through, it once belonged to many renowned groups such as Rockwell, Baldor, and ABB. In November 2021, RBC has acquired Dodge. So far, the HQ of Dodge is located in Simpsonville, South Carolina, the U.S.
Dodge is mainly engaging in mounted bearings, gear boxes, couplings and power transmission parts. It is a strong market player in the North America (NA). In mounted bearings, we are the top 1 brand in the NA market with the largest market share according to third-party market surveys. In the future we want to penetrate and develop our business in Asian and European markets.
PTC ASIA: Facing the fierce homogeneous competition today, what are the highlights and strengths of your products and solutions compared with your rivals?
Mr. Shen: Originality, uniqueness and advanced product quality have been embedded in Dodge since its establishment. Even at the very initial stage of Dodge, considerable original technologies were incorporated in R&D and production of products. For example, our bearings feature many unique technologies, including the integrated design of spherical roller bearing. We deliver the bearings, adapter sleeves, jam nuts and other products in our integrated design as a whole, which enable users to spend 15 to 20 minutes for the installation instead of 45 to 60 minutes. This means a big cut in the cost for users and higher reliability by reducing downtime, which is an embodiment of our production originality.
In addition, AGMA is the dominant standard applied to our products like gear boxes from the U.S. A notable feature of AGMA standard is the higher requirement for the reliability of gear boxes, which means the gear box adopting AGMA standard may have higher life service cycle and reliability than those adopting DIN standard. This enables our gear boxes to be more reliable and durable than our rivals', which is a notable strength.
This is how our Dodge establish a foothold in the NA market and the global market——higher quality, higher reliability, and longer life service period. We are fully confident that the above features of us are the best in the world.
PTC ASIA: As a U.S. brand with more than 140 years of history, how does Dodge think of the Chinese market? What power transmission solution has Dodge tailored to the demands of Chinese customers?
Mr. Shen: Chinese market is undoubtedly the largest mechanical power transmission market in the world, and it is very important for Dodge. But we must admit that Dodge is a latecomer in the Chinese market. In 2000, we built a plant in China, the Shanghai plant. Since the establishment we have invested and produced some special gear boxes with CST, and then devoted into the domestication of other products such as ISN spherical roller bearings.
To exploit the Chinese market, we had made numerous efforts in the past few years. First, in brand building, we registered a Chinese brand – 道齐, the character "齐" of which means tidiness. After having a domestic brand in China, we then made every effort in marketing campaigns, including a Chinese website and a WeChat Official Account, and promoted Dodge in professional websites of the bearing industry, so as to present our products and strengths to every potential Chinese user.
PTC ASIA: Currently, the digital economy has become an important fulcrum for the transformation of traditional industries around the world. Big data, AI, and Industrial Internet are empowering the upgrade of traditional manufacturing industry. What measures and preparations have you made in automated production and digital management?
Mr. Shen: Indeed, we see the big data and intelligent manufacturing as a key direction for the entire manufacture industry and have noticed the preparations made by companies in the industry. Dodge actually made heavy investments into the R&D and preparations for this field, including the products to be exhibited at PTC ASIA, most notable of which are our intelligent sensors.
The features of this sensor are unique and based on the technologies and accumulations we have in big data and cloud computing. Our intelligent sensor is based on wireless communication. Therefore, our users are no longer required to install the devices like traditional status monitoring system with onerous wiring. The sensor communicates through Bluetooth as well as mobile terminals and gateway and uploads the data collected to the cloud. On the cloud platform we have set up an expert system, whose diagnostics made are based on the large amount of data Dodge collected. With such data, the algorithm may diagnose the users, and results and warnings shall then be uploaded to the mobile terminals of users. Therefore, this sensor can free users from the burden of walk-around inspections to a considerable extent, and simplifying the maintenance management cost and human resource requirements. It also means a huge improvement to the equipment.
PTC ASIA: How do you like this PTC ASIA? What has impressed you?
Mr. Shen: PTC as a renowned exhibition means a great opportunity for close exchanges with our target users as well as existing customers. Almost all brands of the industry will come and exchange here, so it is also a great opportunity of peer exchange. In addition, we have also seen many suppliers to visit PTC, and believe that many potential suppliers will be engaged.
In general, PTC is a good platform for exchange with customers, industrial fellows and suppliers, and we hope the PTC ASIA can help the promotion of our brand in China.
PTC ASIA: Which of your latest techniques and products are exhibited?
Mr. Shen: First, we have exhibited some traditional competitive products, like CST, which is a special gear box of us for mines, ports and belt conveyors. Other than that, we will also exhibit some globally competitive products, such as Torque ARM mounted bearing gear box and ISN mounted spherical roller bearings, which are familiar to the Chinese customers in the market. In addition, at this PTC we will also launch new products, which is not only the embodiment of Dodge's R&D achievements but also a reflection of our development targeting at the Chinese market.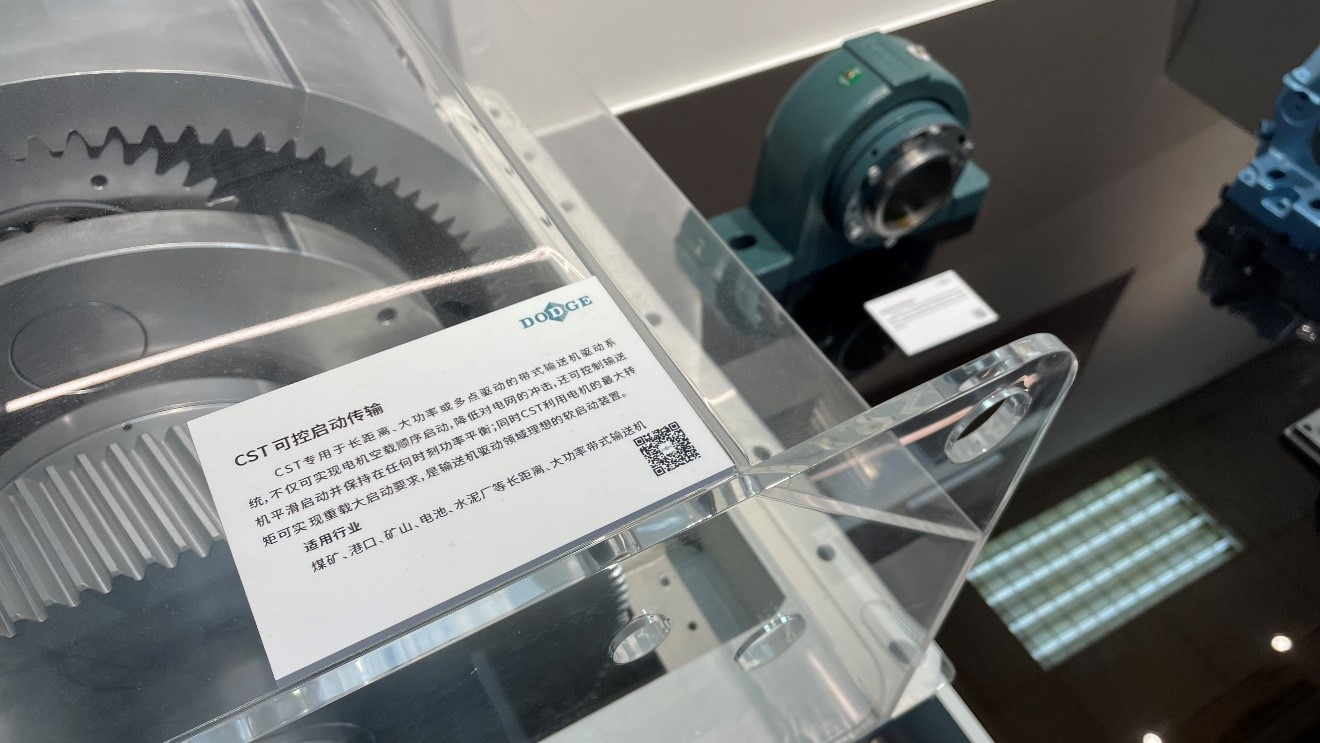 The products of Dodge, a brand based in the NA market, are based on AGMA standard, which means, products, despite the notable technical features and value-adding for users, are deviated from the demands of Chinese market. Therefore, we have made every effort in preparing the product line, the most important of which is the R&D based on the standards prevailing in the Chinese market, so we have made products living up to international standard and the Chinese standard at this PTC ASIA.
At this exhibition, we launched UC bearing series. The national standard for mounted bearing prevailing in China actually originated from JIS from Japan, therefore the UC bearings adopt the national standard and JIS. As technical strengths are combined with prevailing standards in China, it is believed that UC bearings will appeal Chinese users with higher cost-effectiveness and applications while maintaining the reliability.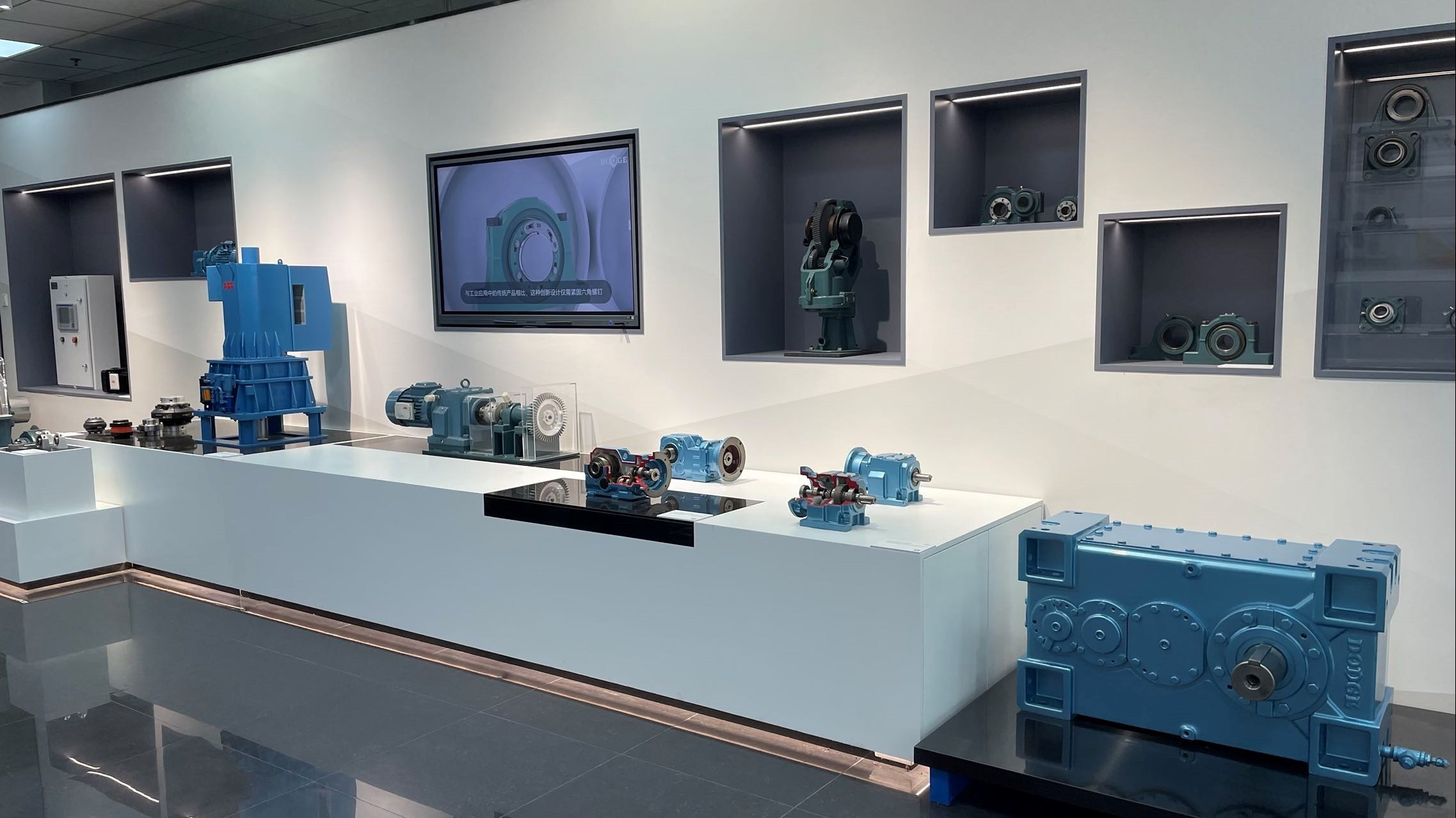 In addition to that, a gear box series was launched, too. As mentioned, our previous gear boxes are based on the AGMA standard and have great reliability. But we also see Chinese customers adopting the national standard and DIN standard, and catering to such demands, we have launched Panshi, a standard industrial gear box. By doing so, higher cost-effectiveness is made for Chinese users while high reliability and quality are maintained. Meanwhile they are manufactured in Shanghai, which means on-time delivery and shorter delivery period.