Special event for PTC ASIA 30th Anniversary - CEO Interview —— Zhejiang Haigewei Hydraulic Technology Co., Ltd.
Haigewei HydrauliTechnology Co., Ltd.

Mr.Gu Yilei General Manager

Gu Yilei, General Manager of Hagewei: Adding to "Intelligent Manufacturing" and Enhance Industry Competitiveness
Since the outbreak of the COVID-19 pandemic, after the domestic industrial manufacturing market has experienced a "deep V reversal", all aspects of life have begun to accelerate their reflection on the "black swan" incident. Facts have proved that the higher level of automation and intelligence company has, the stronger the ability to resist risks, and the intelligent transformation and upgrading of the manufacturing industry are imminent.
A few days ago,PTC ASIA team came to Zhejiang Haigewei Hydraulic Technology Co., Ltd. (hereinafter referred to as "Haigewei") and had the honor to interview Mr. Gu Yilei, general manager of Haigewei. As a medium-to-large domestic manufacturer specializing in R&D and production of various hydraulic fluid connectors, how does Haigeway look at the development of the market in the post pandemic era, and make adjustments and layouts? Let's listen to Mr. Gu's detailed answers.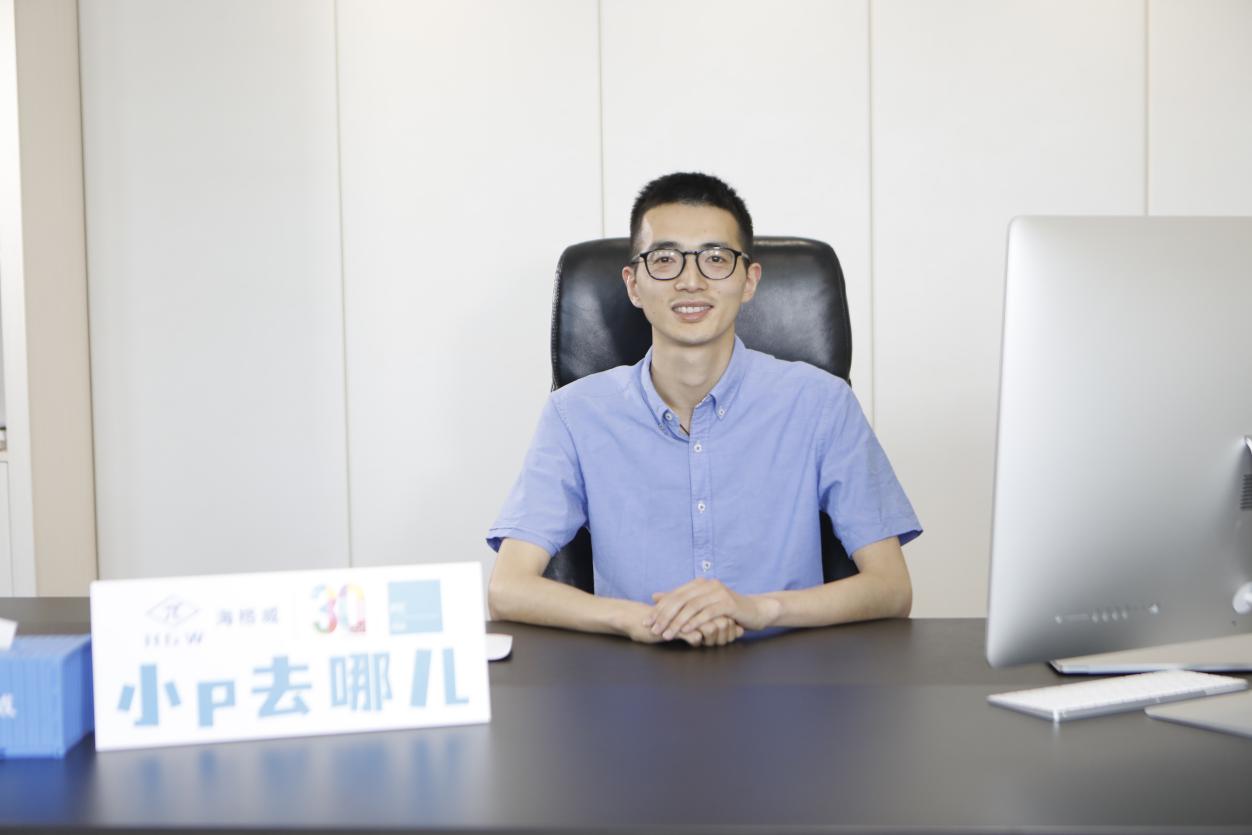 PTC ASIA Team: Hello, Mr. Gu, please introduce yourself and the Haigewei to us.
Mr. Gu, Haigewei: I'm Gu Yilei, general manager of Zhejiang Haigewei Hydraulic Technology Co., Ltd. Haigewei is an enterprise specializing in R&D, production and sales of fluid connectors. Our main products are adapters, hose couplings, hose assemblies, and tube assemblies and so on. The company was established in 2002. For more than 20 years, we have been following the principles of honest management, quality and customer first. Step by step, we have developed into an enterprise with more than 300 employees and more than 600 high-precision processing equipment. Our products are mainly used in heavy industry, such as construction machinery, underground construction, mining, military industry, port machinery, and have been widely recognized in these industries.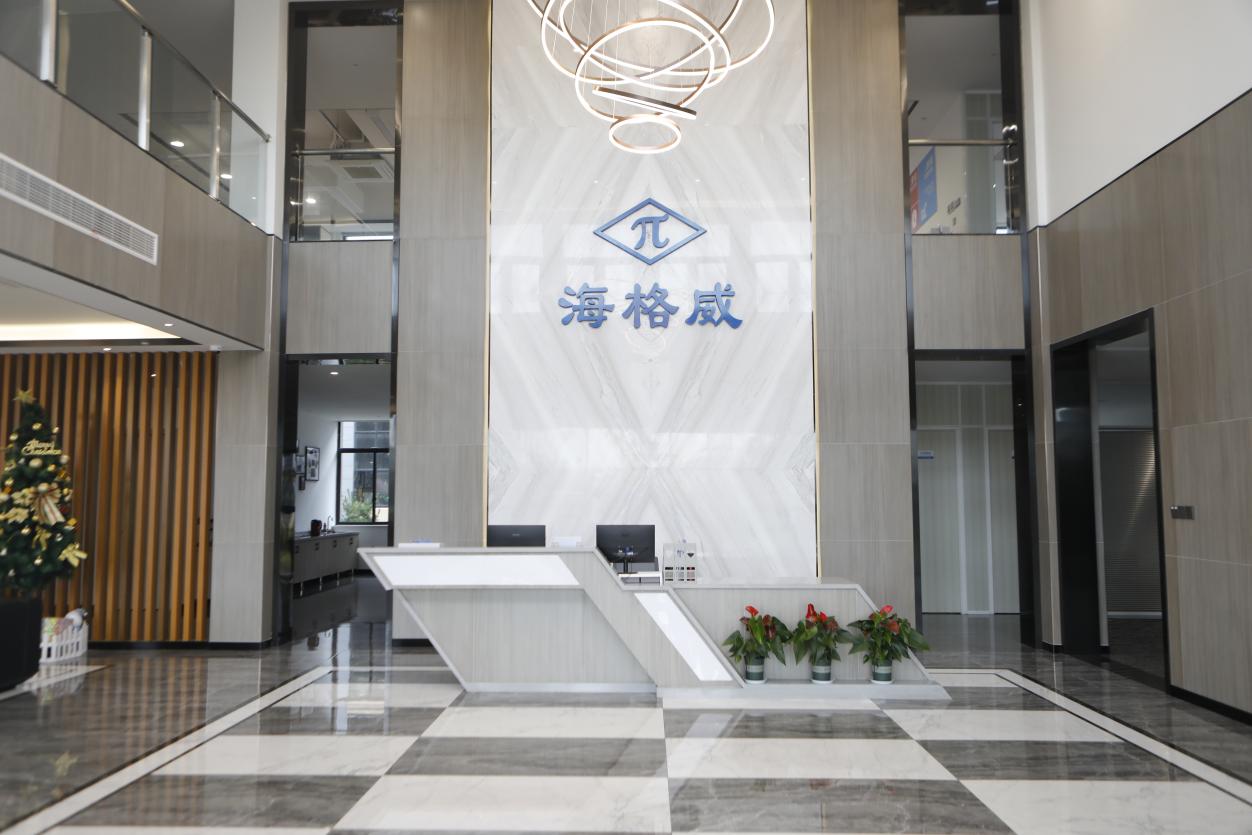 PTC ASIA Team: How do you see the future development of fluid connection`s parts market? How is Haigeway positioning itself?
Mr. Gu, Haigewei: The global epidemic that began in early 2020 has caused a great blow to the global economy and manufacturing industry. As the epidemic in my country is brought under control, the domestic manufacturing industry is also accelerating the recovery. China is the second largest hydraulic market in the world, and the domestic government is also actively building a model that focuses on domestic circulation and promotes the mutual promotion of domestic and international dual circulation. This is an opportunity for all industries, and it is the same for the fluid connection industry. Haigewei will also follow the domestic OEM (manufacturers) to develop and grow, continue to increase R&D investment, produce more high-precision, high-quality, and high-durability products, and follow the OEM (manufacturers) to accelerate the promotion of domestic substitution of imports. Gradually alleviate the bottleneck of imported parts restricting our equipment manufacturing industry.
PTC ASIA Team: What do you think are the changes and new opportunities in the industry in 2021? How do you look at these changes and new opportunities? What are the adjustments and layouts of Haigewei?
Mr. Gu, Haigewei: Starting from the end of 2020, the global raw material prices are unstable, and the price of steel has risen a lot from the beginning of 2020, which has caused the increasing of costs. Since the establishment of the Ninghai factory, Haigewei has implemented automated production and intelligent manufacturing on a large scale. This has made our labor costs much lower than that of the traditional machining industry, making our products competitive in the market and making us more determined and also allowing us to add automated and intelligent manufacturing routes. This year, a smart warehouse with 20,000 locations has started construction at the Ninghai factory, and the third phase of 200 intelligent machine tools has been put in place one after another. The company will also adjust production capacity according to market conditions, actively invest in research and development, and produce more high-precision and high-durability products to respond to sudden changes in the market.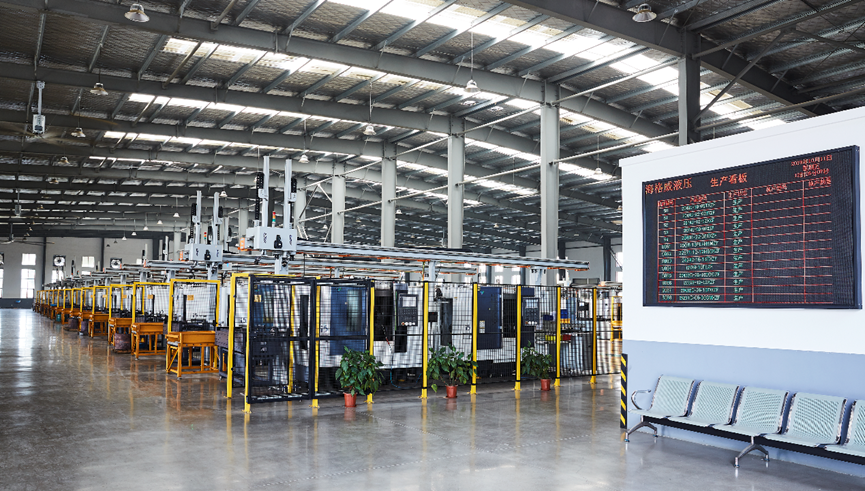 PTC ASIA TEAM: How many times you have already participated PTC ASIA? Comparing with other products on the market, what are yours advantages?
Mr. Gu, Haigewei: Haigewei has participated in PTC ASIA for more than ten years. We have been participating in PTC ASIA since 2007 and gained many business opportunities and customers through PTC ASIA. Today, meet old friends through the platform of PTC ASIA, to make more new friends, and to show our new products to the industry. Thanks to the organizer of PTC ASIA
Since the establishment of the Ninghai factory, Haigewei has implemented automated production on a large scale, which also makes our products more consistent and stable. Combined with the feedback of end-market users, we will continue to improve product design to make our products more durable, more reliable in quality, and more accurate, so as to reduce the maintenance cost of the end user in the later period.
PTC ASIA TEAM: Do you have any blessings and messages for the upcoming 30th anniversary of PTC ASIA?
Mr. Gu, Haigewei: PTC ASIA is a grand event for our industry, and we have been using this platform to promote the company and its products. Here I also wish PTC ASIA a happy 30th anniversary, and we also hope that we can move forward hand in hand with PTC ASIA.