"Breaking through the Limits and Driven to be Smart" -- PTC ASIA Celebrates its 30th Anniversary
PTC ASIA, a wind vane of power transmission industry in the Asia-Pacific region will be held from 26-29 October 2021 in the Shanghai New International Expo Centre (SNIEC). Co-organized by China Hydraulics Pneumatics & Seals Association, China General Machine Components Industry Association, Deutsche Messe AG and Hannover Milano Fairs Shanghai Ltd., PTC ASIA comprises modules for fluid power, mechanical transmission, parts and equipment, electrical power transmission, bearings and services. Projected to attract nearly 1,700 exhibitors on an area of 110,000 sqm, it will become a matchmaking platform featuring upgraded intelligence for global exhibitors and potential purchasers.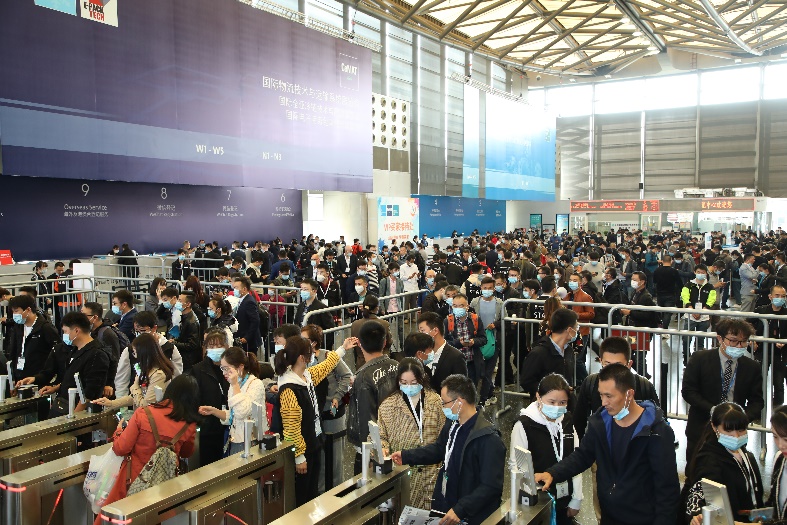 (PTC ASIA 2020 photo)
A three-decade development of PTC ASIA
This year, PTC ASIA that has been dedicated to power transmission industry will celebrate grandly its 30th anniversary. Three decades ago, the show hosted by the Ministry of Machine-Building Industry was held in China World Trade Center (Beijing) in 1991 for the first session with its original name "PTC China". As the show expanded its scale, it was relocated from Beijing to Shanghai in 1999. Three years later ( in 2002), it was renamed as PTC ASIA to project an image of high-level and large-scale platform facilitating international exchanges and settled in Shanghai New International Expo Centre in October of the same year.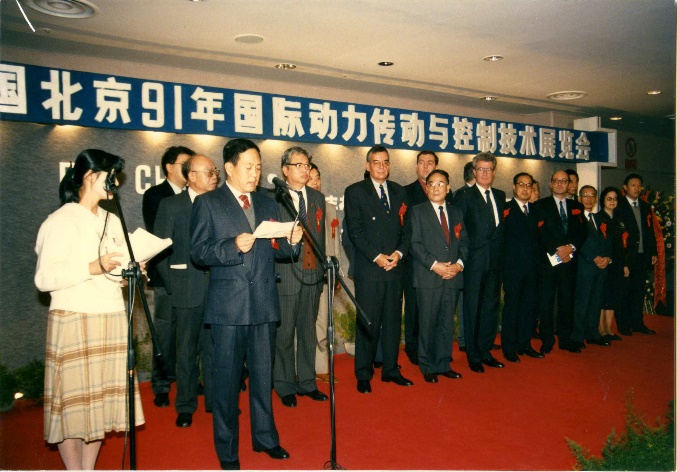 (Opening Ceremony of PTC China 1991)
As the consistency in high-quality services and professionalism of PTC ASIA has withstood tests for three decades, it has not only erected a proven reputation and credibility among industrial players, but also bonded deeply with domestic and overseas cooperation partners among which the latter include German Mechanical Engineering Industry Association (VDMA), Italian Association of Mechatronic Technology and Components for Fluid Power, Power Transmission, Smart Automation and Control of Industrial Products and Processes (FEDERTEC), Italian Trade Agency (ICE), Korea Association of Machinery Industry (KOAMI), Japan Fluid Power Association (JFPA), Taiwan Fluid Power Association (TFPA) and The Swiss Chinese Chamber of Commerce (Swisscham) that have sent congratulations, wishing it to be blessed with more glories. It is gratifying that, under the global epidemic of COVID-19, trade and technical exchanges between the manufacturing industries of China and Germany have never stopped. Many German companies will still exhibit in PTC ASIA 2021, with a total area of nearly 3,000 square meters. It is believed that the participation of these companies will inject confidence and energy into the power transmission industry. The manufacturing colleagues look forward to the new opportunities for the 50th anniversary of the establishment of diplomatic relations between China and Germany in 2022. Mr. Hartmut Rauen, managing director of the Power Transmission Engineering and Fluid Power Associations within VDMA, expressed his congratulations for the 30th anniversary of PTC ASIA and said that "The Power Transmission Engineering and Fluid Power Association within VDMA have supported PTC from the very beginning. Over the years, this excellent showcase has been established as a leading industry platform for power transmission and fluid power in China and the entire Asia-Pacific region."
Exhibitors in long-term cooperation also take this opportunity to speak highly of PTC ASIA. Mr. Sean Xie, President Asia of Lenze Drive System (Shanghai) Co., Ltd. remarked that "PTC ASIA is a very important platform to display Lenze. After many years' cooperation with PTC ASIA, we'd like to wish it more success and unlimited prospects on the occasion of its 30th birthday". Mr. Bin Xu, Director and General Manager of Jiangsu Guomao Reducer Co., Ltd. indicated that the deepest impression of PTC ASIA referred to its nature of an international fair, its professionalism and authoritativeness. Exhibitors could enjoy the most considerate services whether it is the pre-event comprehensive promotion and warming-up, services on all fronts during the show or post-event detail-focused management. Guomao will take part in the 30-year-old PTC ASIA as always, doing its best in support of this show and its related activities. Joining hands together, Guomao and PTC ASIA will march forward in pursuit of further development.
A new slogan to interpret the show
"As part of the conventional manufacturing, power transmission could not stand out from fierce competition unless it seeks breakthroughs and embraces changes. Therefore, we have come up with the theme of 'Breaking Through the Limits and Driven to be Smart" when PTC ASIA is 30 years old in hope that it would lead the power transmission industry to get out of the box and stretch beyond its cognitive peripheries so that the conventional industries and sectors would enjoy new development, innovation and integration", declared Gary Liu, Managing Director of Hannover Milano Fairs Shanghai.
In the past 30 years, this manufacturing show has pulled together tens of thousands of technologies and products of power transmission and control industry, serving as a platform for insiders to step out of boundaries, accumulate knowledge, and enrich experience. During the past three decades, PTC ASIA also has been striving to push its boundaries. As for displayed products, it covers more categories in an effort to lay out an ecosystem for the industrial chain of power transmission; as for exhibition services, it refuses to be checked by conventional exhibition models. Instead, it enlarges its focus from 4-day services at the show to all kinds of online and offline communication and B2B matchmaking before and after the event, under the mission of contributing to exchanges of power transmission in Asia and the future industrial development.
A series of innovative activities injects vitality
Regarded as a veteran and reputable exhibition brand in the industry, PTC ASIA's strength could not be gained if not for audiences' recognition and participation and enormous support from cooperation partners. On this special occasion of its 30th birthday, organizers of PTC ASIA specifically designed a series of activities to the delight of visitors and businesses engaged in cooperation that have shown enduring support. This breaks the mould and expands the periphery of PTC ASIA, injecting new blood into this time-tested renowned conventional show.
A new "Interview Program" for the 30th anniversary will discover stories behind products, share corporate cultures and discuss about the future of power transmission industry by taking a professional shooting and production team to make face-to-face interviews. So far, CEOs and executives from dozens of enterprises including Lenze, Schaeffler, Hengong, INI, HGW, Success, Sanlixin, Sealtech, Guomao, Hengjiu, Opibelt, GNORD and Huishan Chain are involved in this arrangement. The highly-praised "Spark Brainstorming" has been held successfully for two sessions this year, themed by B2B marketing and construction machinery respectively. Persons in charge of famous enterprises and experts attended this event to share ideas on academic theories, practices and industrial dynamics. Active participation of nearly 100 guests in open dialogues indicates that this is not within one circle and that exchanges ignite wisdom.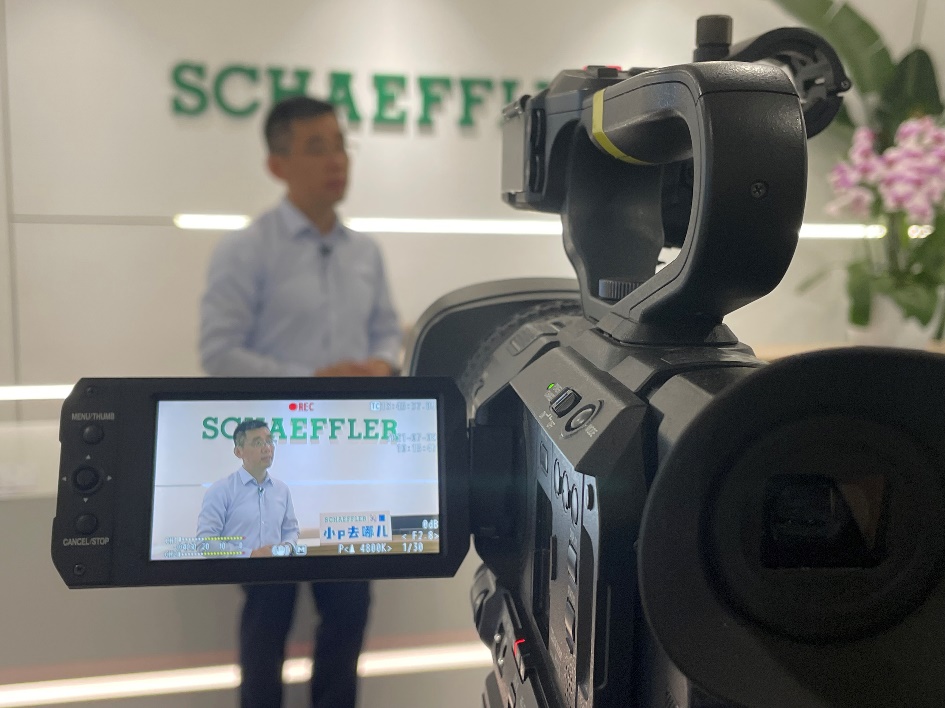 (Interview with Schaeffler)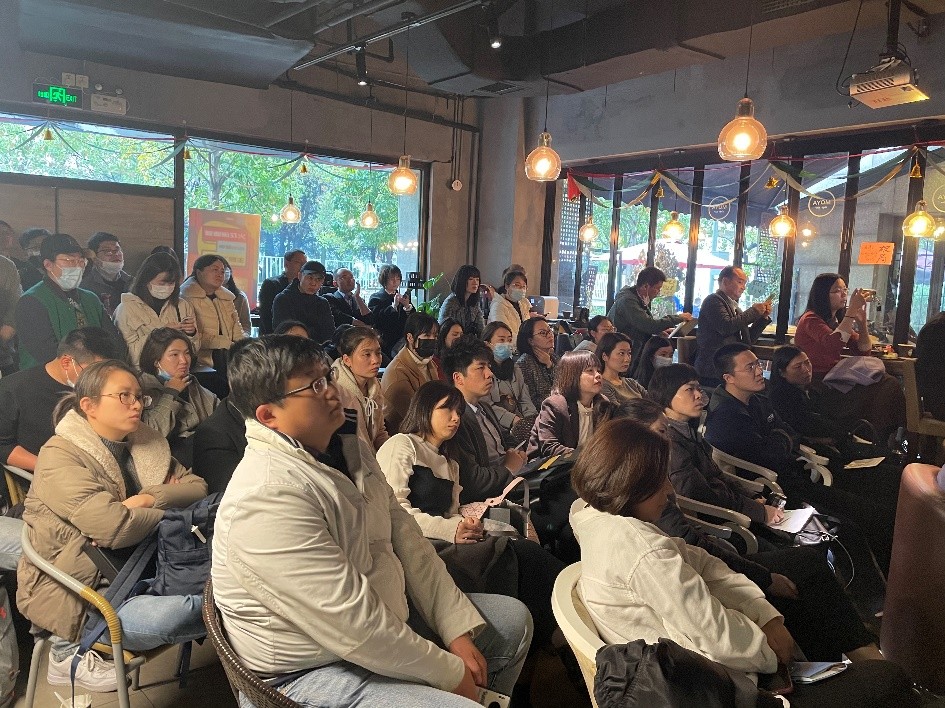 (Spark Brainstorming on B2B Marketing)
To reward loyal fans of PTC ASIA, it specifically launches the program for VVIP visitors. Those dedicated to PTC ASIA by making presence multiple times, in particular, are invited as VVIPs to enjoy access to humanized and customized services concerning entrance, catering, and business negotiations. This results in better convenience and experience when making a visit to PTC ASIA. Besides, organizers initiate the "PTC ASA Fans Carnival" to collect and display historical photos and stories about PTC's 30-year development as valuable memories of how PTC ASIA and power transmission companies have grown up. These are to be shared with more industrial representatives. On this special occasion, a mechanical but very lovely mascot of PTC ASIA is created.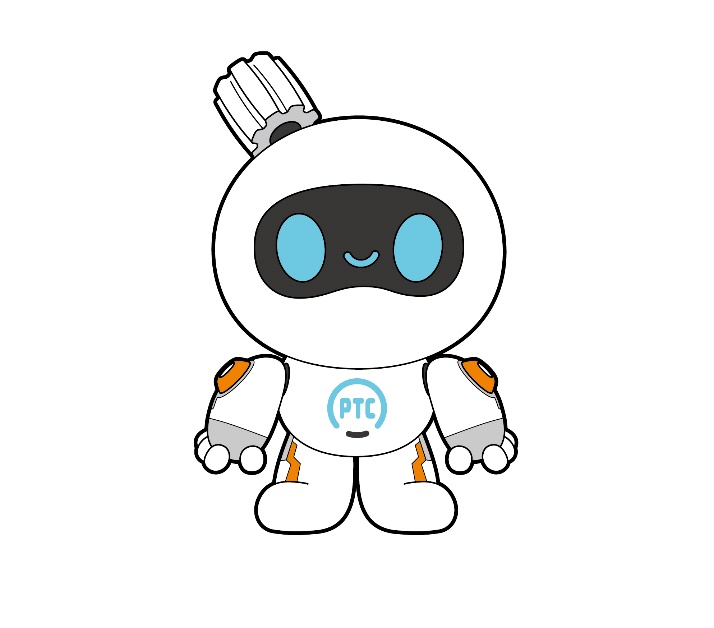 (Mascot of PTC ASIA)
A grand industrial platform of upstream-downstream interconnection
From 117 domestic and overseas exhibitors on 5,800 sqm in the first PTC in 1991 to nearly 1,700 expected to be attracted in 2021 on 110,000 sqm where 11 thematic segments of high-end core components and solutions are to be staged, PTC ASIA 2021 will cover hydraulics, pneumatics, seals, gears, motors, coupling and brakes, chains, belts, springs, bearings and industrial supply. Firmly rooted in practice, PTC ASIA has a thick deposit of strengths as it gradually becomes the indicator for power transmission industry in the Asia-Pacific region. Its 30th anniversary meets with unprecedented passion of companies in making their presence. Leading players such as HYDAC, ARGO-HYTOS, HAWE, ATOS, KTR, HANSA-FLEX, Hengli, Huade, Taifeng, SunBun, Leemin, Shanghai Electric, Yantai Future, SKS, Stronger, WANERF, SEW, Guomao, Tailong, Donly, NGC, Lenze, Taili, Sino-Deutsch, Xingda, Jinlong, Shilin, Fangli, Xianda, Top, Schaeffler, Timken, C&U, ZWZ, LYC, Hengong, Mayr, Regal, SONO, Xingyu, SNS, Pneulead, Dichtomatik, Kaiming, UTEC, TSMT, Sealtech, Ailate, Donghua, Hengjiu, SCS, Dawn, Zhongyou, TSI, Cenfit, Gates, Optibelt, SIT, Megadyne, Sanlux, Aolifu, Jiulong, Lee Spring, Hagens, Vinsco have confirmed their participation to the party with the latest products, technologies and solutions.
The mode of large industrial platform originated from HANNOVER MESSE boasts a long history. Now, in China, the world's most vibrant land, the model has been injected with stronger impetus. PTC ASIA together with eight industrial exhibitions for the upstream and downstream, namely, CeMAT ASIA, ComVac ASIA, Heavy Machinery ASIA, Apex ASIA, ICCE ASIA, E-PACK TECH, FBC and CISSIE, will link up the exhibitors, visitors, meida, forums, and marketing comprehensively and realize the Hannover's Industrial Mega-Show. It is expected to accomodate over 3,000 exhibitors and 140,000 visitors on an exhibition area close to 220,000 sqm.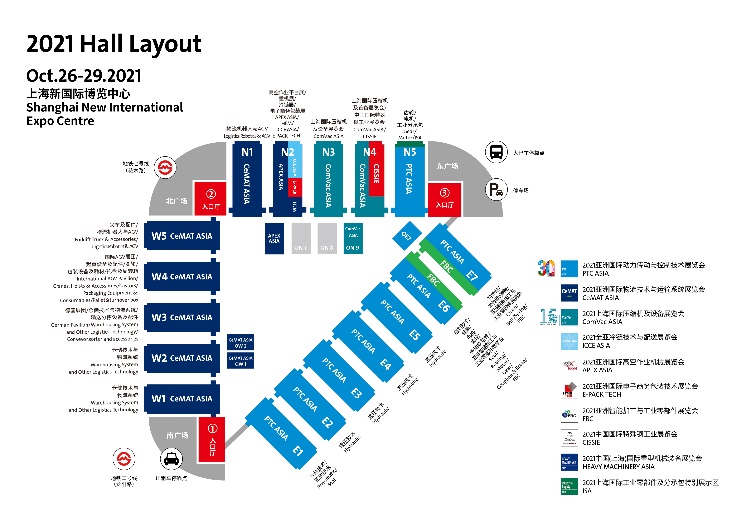 Concomitantly, there will be summits, forums and technical seminars about factory digitization, smart motor, construction machinery and post market, digital hydraulics, intelligent agricultural machinery, carbon peak and carbon neutrality. The brand event "PTC ASIA Smart Drive Workshop" will continue to focus on smart manufacturing based on the success of previous sessions. The "Smart and Sustainable Solutions Forum" powered by VDMA will bring best application cases and leading innovative technologies in the field of Industry 4.0, sustainable development, digitalization, communication interfaces and OPC UA. Meanwhile, two matchmaking meetings for high-end equipment components will be held. It is worth mentioning that the Fluid Technology Zone & Seminar (Hall E5), the special exhibition area for excellent quality brands of China's machinery industry (Hall E1), and China Machinery Industry Quality Summit Forum will also be held during the same period through which audiences would understand more of advanced technologies and concepts of quality management.
PTC ASIA in its 30s still reserves enthusiasm and devotion. 30 years of breakthroughs and pushing boundaries has positioned PTC ASIA firmly in accompany with the Chinese power transmission industry on the path to a new era beaming with glory!