Special event for PTC ASIA 30th Anniversary - CEO Interview —— HengGong Precision Equipment Co., Ltd.
HengGong Precision Equipment Co., Ltd.

Jerry Wei Director of operations
Hello everyone, I am Wei Zhirui, the chief operating officer of Hebei Henggong Precision Equipment Co., Ltd. Hebei Henggong Precision Equipment Co., Ltd., as a successive cast iron enterprise, focuses on the research and development, production and processing, and sales services of new fluid technology materials. The sales and services of products are distributed in many regions and provide systematic one stop solutions for many industries and many enterprises. In the future, Henggong plans to invest in the construction of "fluid technology intelligent manufacturing projects" to provide more industries with one-stop service solutions for metal materials and machining. Committed to building a one-stop service platform for core components from material research and development, processing, and finished product supply, including production bases. The final positioning of the company hopes to build a professional metal parts supermarket.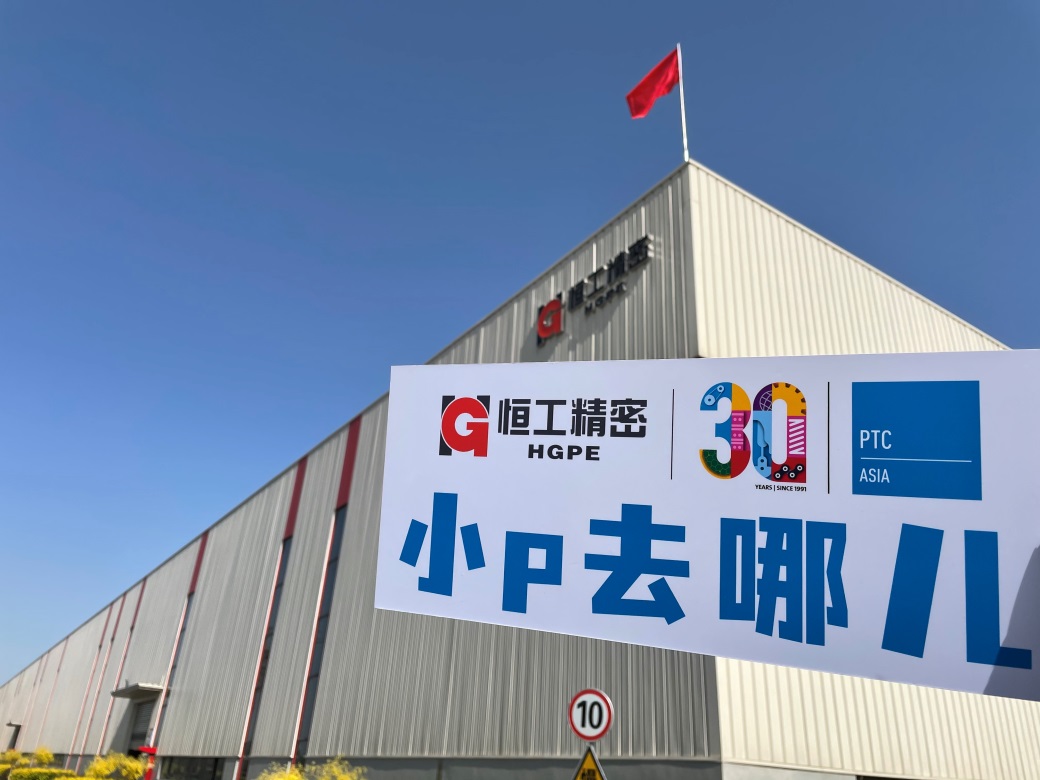 PTC ASIA TEAM: With the COVID-19 outbreak around the world last year, has your company achieved the 2020 fiscal year target? What kind of adjustment measures have enabled your company to achieve outstanding performance in such a general environment? Specifically, which businesses are bullish, and which businesses have declined?
Mr. Wei, Henggong: From the perspective of the overall situation, within the budget, Henggong has completed the 2020 work target as a whole. The COVID-19 pandemic in 2020 is a black swan event that hinders the global industrial chain. Of course, Henggong is no exception. While the company was under impact, on the one hand, our company actively responded to the government's call to strengthen internal control of the pandemic, laying a good foundation for the subsequent resumption of work. Secondly, our company decisively adjusts its operational thinking. On the one hand, it pays attention to the impact of this new trade format, seizes the opportunity to accelerate the transformation to online, makes good use of cross-border payment and various new technical forces, promotes its own transformation and upgrading, and vigorously develops cross-border development. A cross-platform marketing approach; on the one hand, taking advantage of the epidemic's obstruction to export, vigorously develop the domestic market and closely follow the country's policies, a double cycle and an internal cycle. Through a series of adjustments and measures to the company, our company successfully completed the performance indicators.
On the whole, the bullish part is mainly domestic business, especially construction machinery, including plastic machinery and some air compressor (machine) industries. The domestic manufacturing industry as a whole is still on the rise. The company's business was blocked or declined mainly because the epidemic and previous Sino-US trade issues had a certain impact on the international market. Some factories abroad stopped work, demand declined, and export business decreased. Therefore, our export business did have a certain decline last year. In general, relying on the country's dividend policy on internal circulation, new infrastructure, etc., our company's other domestic businesses still have a 30% growth, and the overall goal has not been greatly affected.
PTC ASIA TEAM: 2020 can be described as a challenging year. How do you see the profound impact of the epidemic on the spare parts industry?
Mr. Wei, Henggong: We all know that the prosperity of the world economy benefits from economic globalization and regional integration, and my country plays an important role in the global industrial chain. For many years, my country's products and core parts have been highly dependent on developed markets. Due to the impact of the epidemic, many companies have been cut off from upstream and downstream, making it difficult for companies to move forward. Therefore, our company increased investment this year, strengthened the quality of personnel, increased product quality and core technology improvement, and constantly improved itself, which solved many problems for many companies with out of supply. Thanks to the impact of the epidemic this time, I believe that my country's spare parts industry will surely make great progress and gradually reduce its dependence on developed markets.
PTC ASIA TEAM: 2021 is the first year of China's 14th Five-Year Plan. Based on the fact that we adhere to a strategy of expanding domestic demand., the country advocates the promotion of domestic and international dual cycles. What do you think of this issue? Will your company make adjustments to sales targets in domestic and foreign markets?
Mr. Wei, Henggong: Henggong has always been not only a participant in national construction, but also a supporter of the government. For the domestic and international dual cycle proposed by the country, Henggong must actively respond to the call of the country. Externally, Henggong will still use online big data and professional platforms for promotion and enhance the influence of the Henggong brand. One-stop services such as offline contact, design drawings, processing, testing, packaging and cleaning, transportation, etc., form a linkage and enhance the experience of cooperation with customers. Internally, Henggong will dig deeper into the market on the one hand, and continue to increase investment in hardware construction on the other hand, and strive to build the largest machining production base in Asia to meet the needs of users at home and abroad.
Our current sales target focuses on the domestic market, and we will still develop the international market. According to the company's original plan, we will set up representative offices in Europe, Japan and South Korea without the impact of the pandemic. Due to the COVID-19, our company's current sales focus is mainly on the domestic market, but in the future, we will still focus on building an international market. The final strategic positioning of the market sales may be domestic accounted for 35% and international accounted for 65%.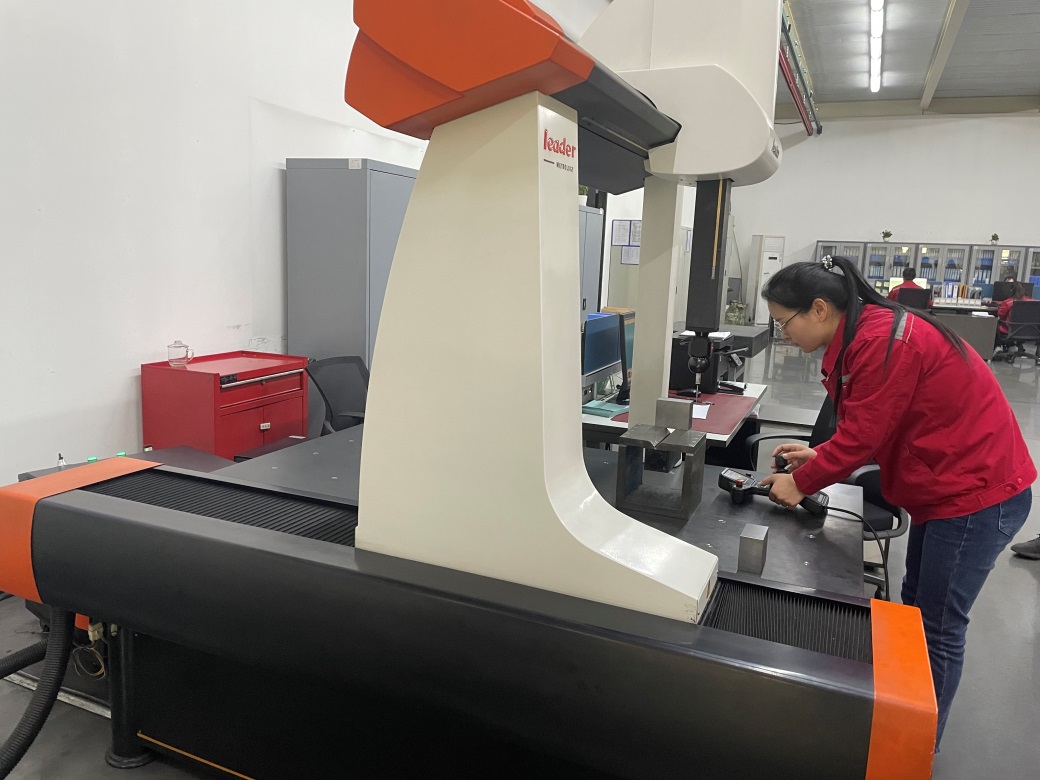 PTC ASIA TEAM: In addition to your own business, what do you think the brand image/company culture has on your company?
Mr. Wei, Henggong: A good brand image is a powerful weapon for an enterprise in market competition, and it deeply attracts consumers. In building its brand image, Henggong not only pursues brand influence, but also pursues "brand functionality", which is the characteristic associated with brand products or services. From the perspective of consumption and users, "brand functionality" is the ability of a brand product or service to meet its functional needs. Regarding corporate culture, Henggong regularly organizes staff training and learning, skill competitions, and organizes a series of corporate cultural activities such as offline team building every year. I think a successful corporate culture is a necessary condition to ensure the survival of the company. It can enable the company to have The ability of self-improvement improves the core competitiveness of the enterprise. At the same time, it also allows employees to have a sense of belonging and a common understanding of value, thereby attracting and retaining talents, and improving the competitiveness of the company for talents.
PTC ASIA TEAM: What are your impressions of PTC ASIA? What trade show`s highlights attract you?
Mr. Wei, Henggong: Around 2010, we get in touch with and visited PTC ASIA for the first time. It has been 11 years since Henggong participated at PTC ASIA in 2011. During this period, I have a very good impression of PTC ASIA. The new materials and new technologies of the exhibition always attract my attention every year. By participating at PTC ASIA, Henggong will catch up the new market information, understand new technologies and products, promote the company, establish an image, advance our company's technological innovation, and expand the market.
PTC ASIA TEAM: Do you have any messages and blessings for the upcoming 30th anniversary of PTC this year?
Mr. Wei, Henggong: PTC ASIA is a close partner of Henggong. Over the past few years, we thank PTC ASIA for building an interoperable platform for the industry, so that our industry professionals have the opportunity and time to communicate and communicate offline. Then, on the occasion of the 30th anniversary of PTC ASIA, on behalf of all Henggong workers, I would like to offer my best wishes to PTC ASIA: we will go along the same path through wind and rain, and I wish PTC ASIA will be better and better. I look forward to walking hand in hand with PTC ASIA another ten years.